Research shows that 95% of Americans consider their pet to be a member of the family, up from 88% in 2007. To further this notion of the pet as a family member, 45% of pet owners admit to buying birthday presents for their pets with 31% saying they cook for their pet. It is no coincidence that pet healthcare costs are increasing at a time when pets are increasingly been seen as part of the family.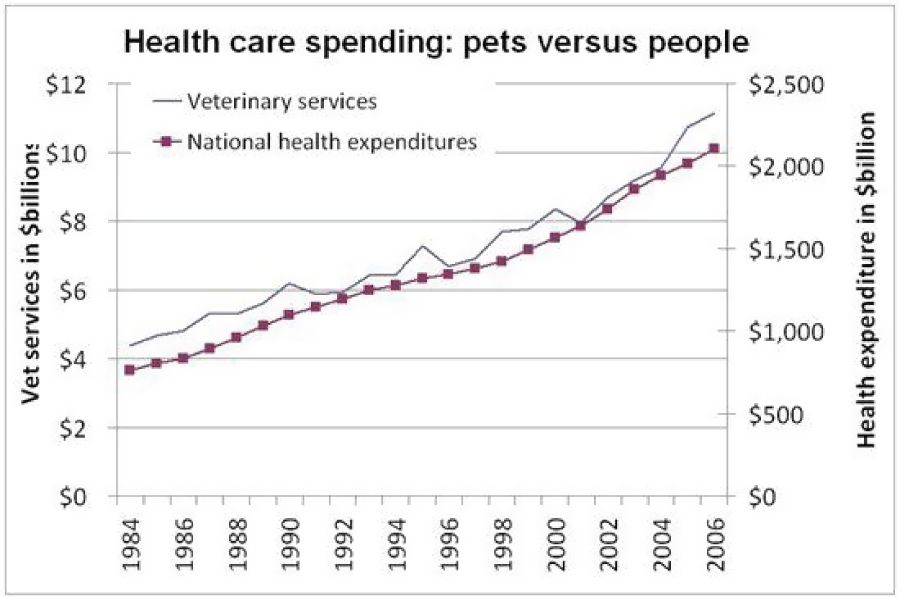 Source: petlifetoday.com/state-of-pet-healthcare, January 2019
68 % of American families own a pet according to the APPA Pet Owners Survey. There has also been a systematic annual increase in expenditures on pet care from $43.2 BN in 2008 to $69.51 Bn in 2017 and a predicted $72.13 Bn for 2018.  An FTC study indicated that prescription and OTC pet medications accounted for $7.6 Bn in 2013 and were estimated to increase to $10.2 Bn by 2018 (Competition in the Pet Medications Industry, Federal Trade Commission Staff Report. May, 2015).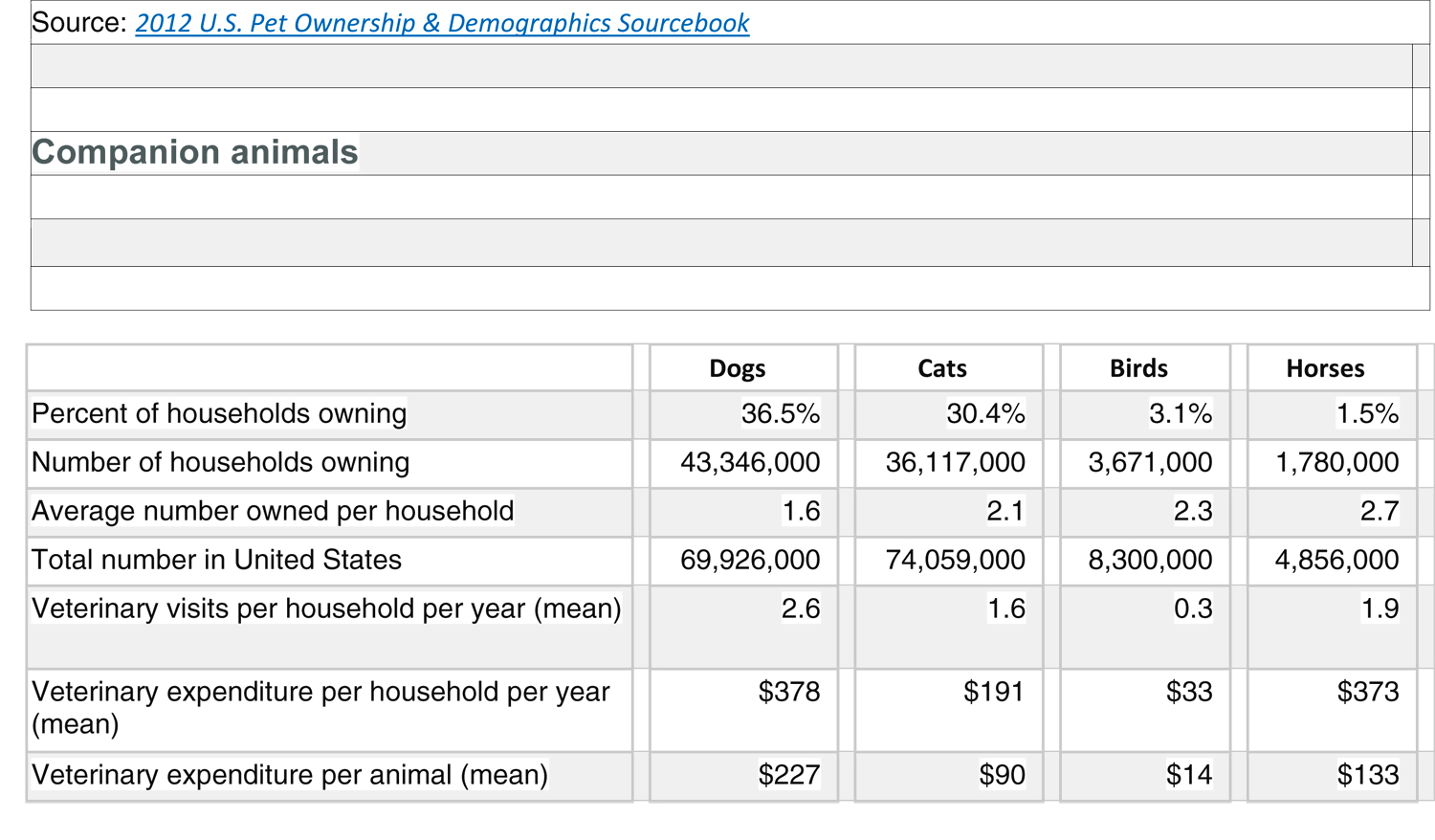 Historically, Vets have dispensed most medications, which they receive from Pharma distributors. Meds account for approximately 20% of veterinary revenues, and over half of all pet medications are dispensed by Vets.  However, this is changing as Vets are increasingly in competition with other dispensers. Now, human and specialty veterinary pharmacies dispense about 30% and online sales are coming on strong at approximately 15% (2017-2018 APPA Pet Owners Survey).
Nonadherence with prescribed medication is acknowledged as a huge problem for human treatment, with patients being between 50 and 65% adherent, according to a 2003 WHO report.  It has been extrapolated that nonadherence similarly affects pet pharmacotherapy. The uncertainty created by nonadherence interferes with making accurate decisions about treatment response.