Tracks your pet's medication history

Avoid missing doses and extra dosing

Download the GopherCap app to your phone

Input medication details (drug, dosage, times(s) to take) to the app

GopherCap records every cap opening

The cap is scanned with your phone to create a medication history

Once scanned, the dose is marked as taken

Your pet can have GopherCaps for multiple medications

The app can be set to send reminders and store feedback about your pet's condition

Users can add helpers to the GopherCap app to receive an alert if a dose is missed or extra doses are taken
"GopherCap encourages my son to take responsibility for his dog."
Sue H. Vancouver
Automatically tracks medication usage every time you open the bottle

Users start by transferring their medication or vitamins to the GopherCap bottle, then use the app to input the dosing schedule

Every medication tracked with the Gopher Cap app is recorded, providing adherence rates, and is available for review with your patient

Easily add all your pet's medication schedules via the app
"Great for vitamins and supplements."
  Alain B. Ottawa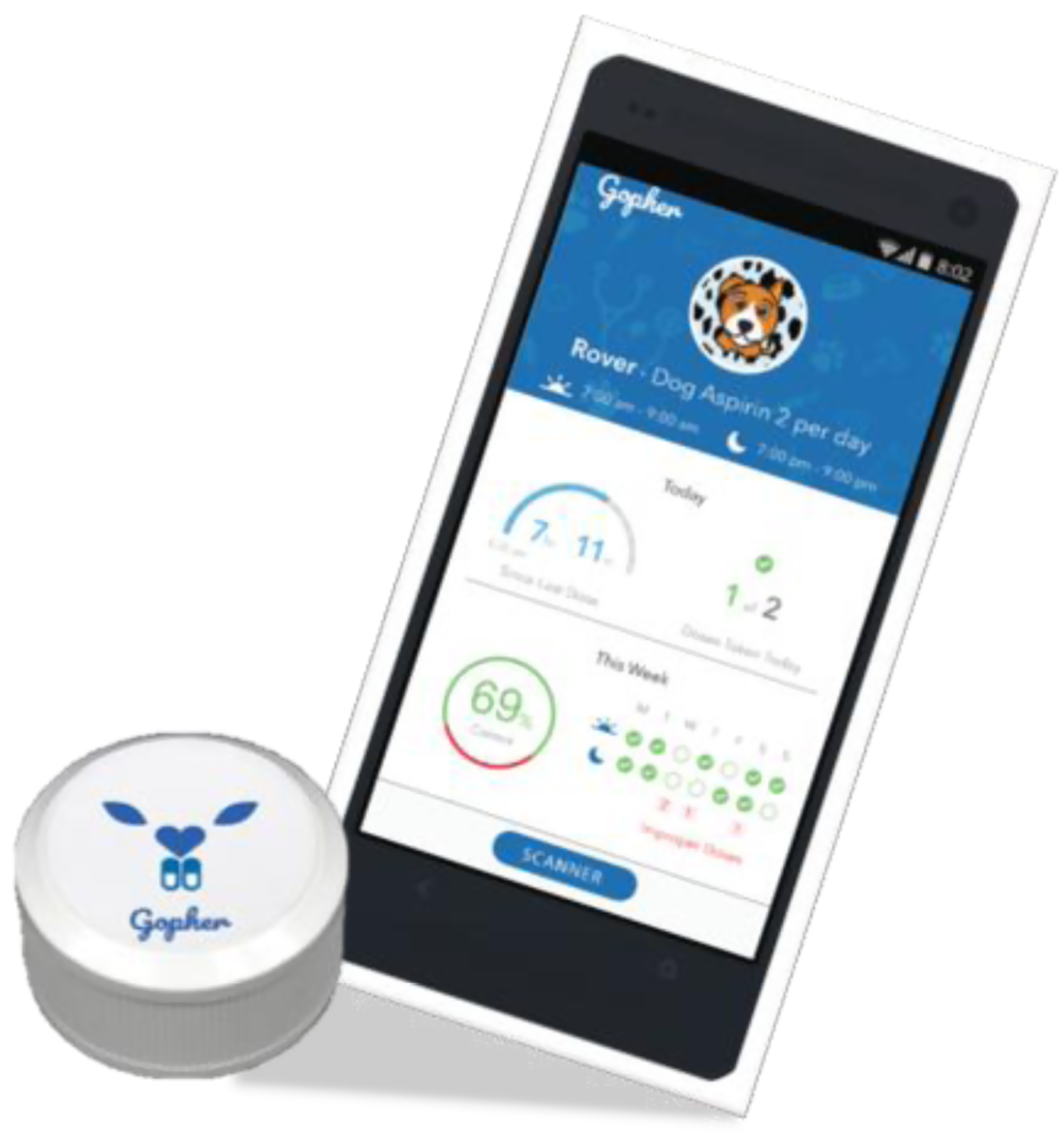 Low cost solution at retail.
Click here to download the product datasheet.